Texas A&M has many resources available to students. These resources will help connect you to information about services available at Texas A&M University, the Aggieland community, and information from New Student & Family Programs to help guide you and your student through the transition to college. Check out the links below and if you have additional questions, please feel free to contact our office.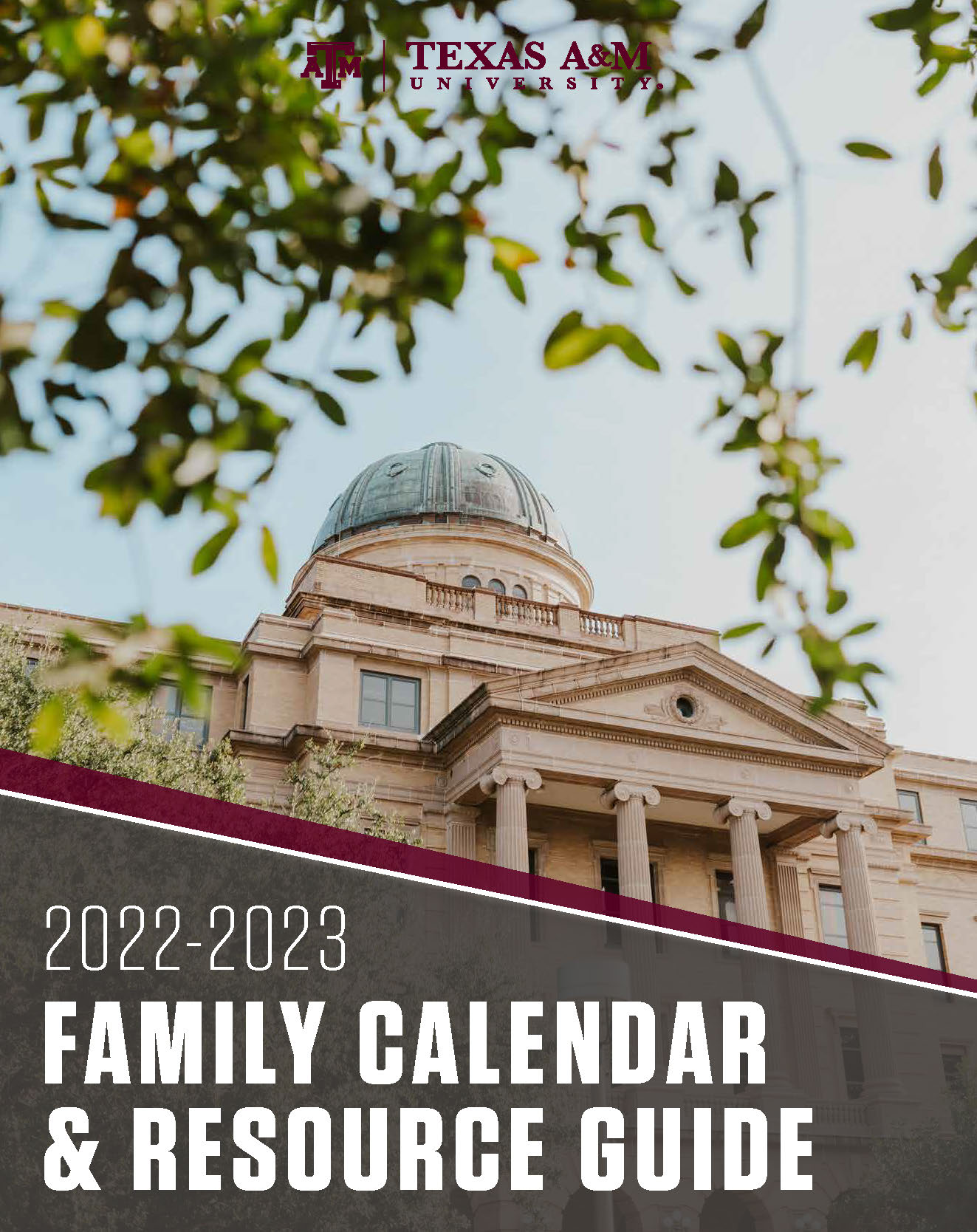 Aggie Family Calendar & Resource Guide
Designed specifically for family members by New Student & Family Programs, the Family Calendar serves as the family guide to helping students through the first year of enrollment at Texas A&M.
Family Calendars can be purchased for $10.
Note: Families of new students receive one calendar per adult guest/family member registered to attend the New Student Conference.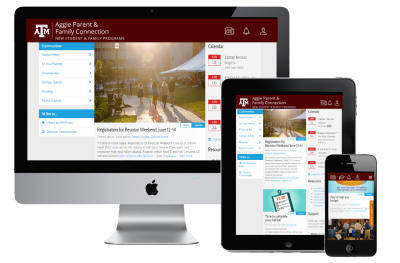 Aggie Parent & Family Connection
This family portal is a one-stop for access to important campus news and deadlines, articles on the student experience and helpful resources. Create a profile to receive an electronic newsletter tailored to you and a specially curated newsfeed based on your preferences.