The Parents of the Year (POY) program is a unique family recognition program that has existed at Texas A&M since 1956. When the program began in 1956, it was known as the Aggie Mother of the Year program. Current students would nominate deserving Aggie Mothers and they would be honored at Mother's Day ceremonies. In 1974 the award was changed to Parents of the Year, yet the selection and announcement process remained the same. Although the announcement process looks slightly different from present day, all other aspects of the program remain the same.
The award, given once a year, recognizes the dedication and involvement of Aggie family members. Families selected as Parents of the Year are invited to be recognized during Family Weekend events, Parents of the Year reunion events, and other campus activities.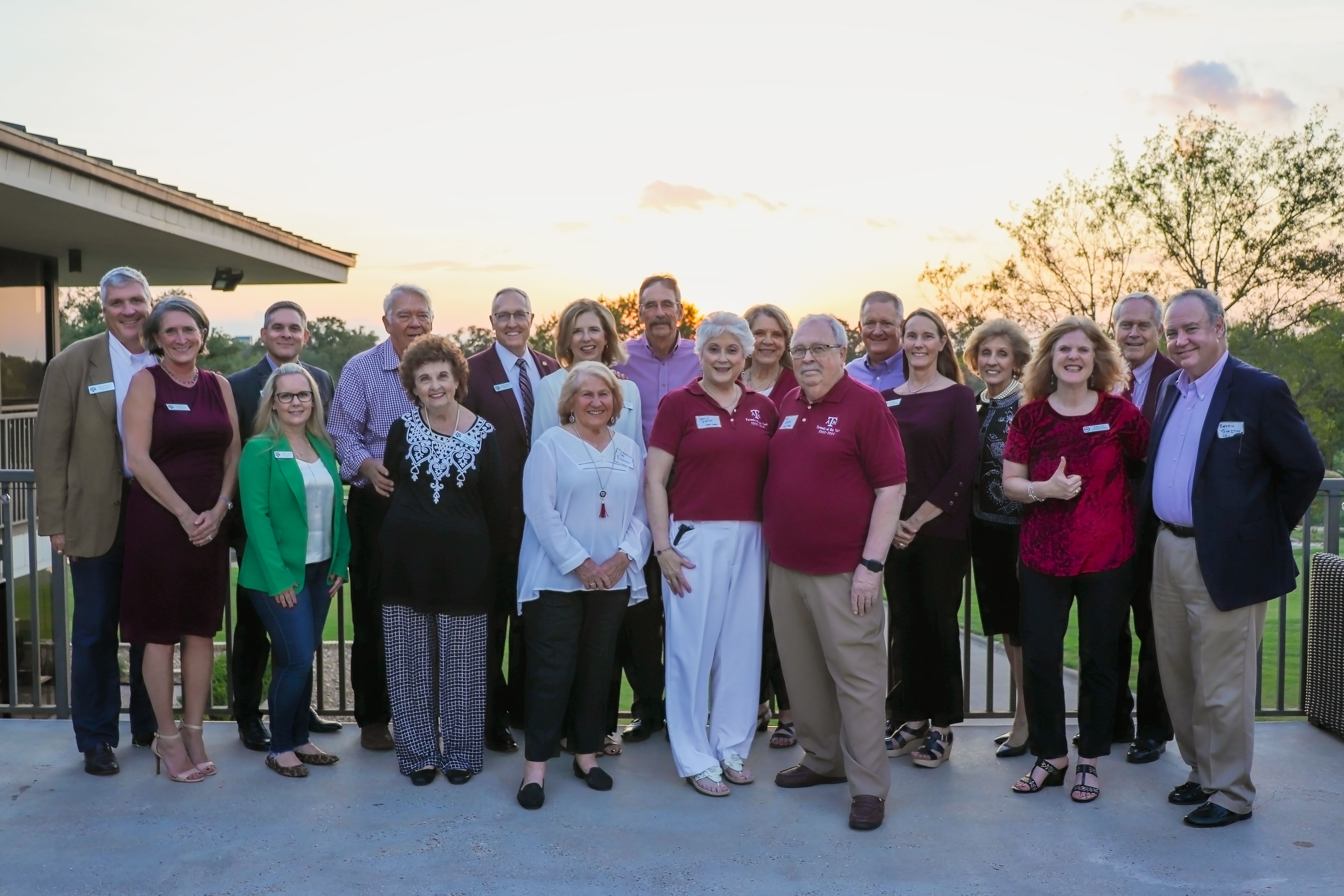 ________________________________________________________________________________________________________________________________________________
________________________________________________________________________________________________________________________________________________
Meet the Stones
Parents of the Year 2022-2023
We are proud to have Raye Leigh '91 and Jonathan Stone '90 as our 2022-2023 Parents of the Year. The Stones were nominated by their daughter Sophia '23, her siblings Joshua and Alathea '25, and the MSC Student Conference on National Affairs (SCONA) student organization. The Lepleys are proud members of the Aggie community and represent the core values through their devout efforts to support Texas A&M students. Raye Leigh is an assistant director in the Memorial Student Center Student Programs office and has worked in the MSC for over 15 years. Jonathan is the technical production director at Antioch Community Church.
In her nomination, Sophia attributes her character to the way her parents raised her, with strong Aggie core values. "Selfless service is a central part of my family's identity," she said. She tells a story about moving into her dorm as a freshman at Texas A&M. They had an early start to the day, and then attended church as a family. Once back on campus to finish the task, Sophia found her parents helping other freshmen move in by carrying boxes and making conversation with other parents.
"[My father] lives by the phrase 'walk into a room and ask yourself, how can I make this place better?'" Sophia said. "He always strives for excellence and inspired me to do the same. They also taught me the importance of service and relationships. When they were done helping me, that didn't mean they were done helping. They not only took the time to serve others, but built relationships with them at the same time."
The Stones were in "complete shock" when they learned they were selected for this award. The Stones said they are looking forward to interacting more with students during the next year and would like to set aside time each week to experience fellowship with students in the MSC.
The press release announcing their status as Parents of the Year can be found at today.tamu.edu.