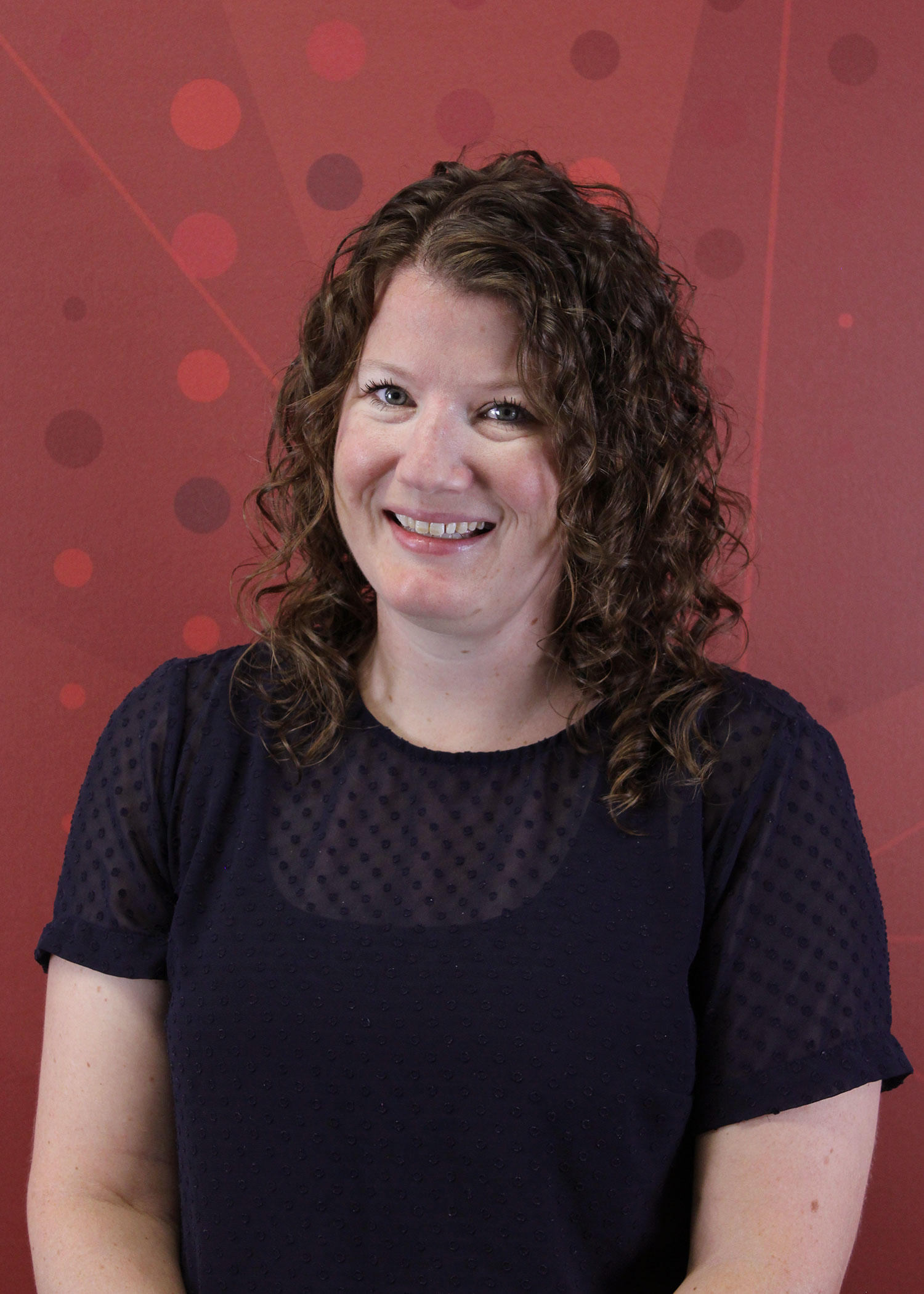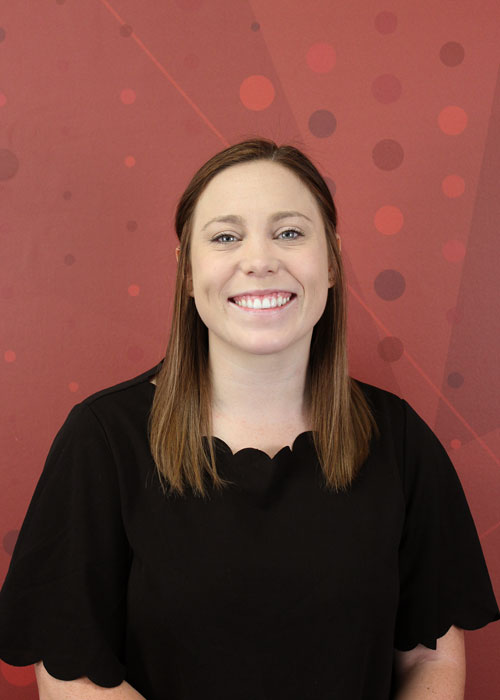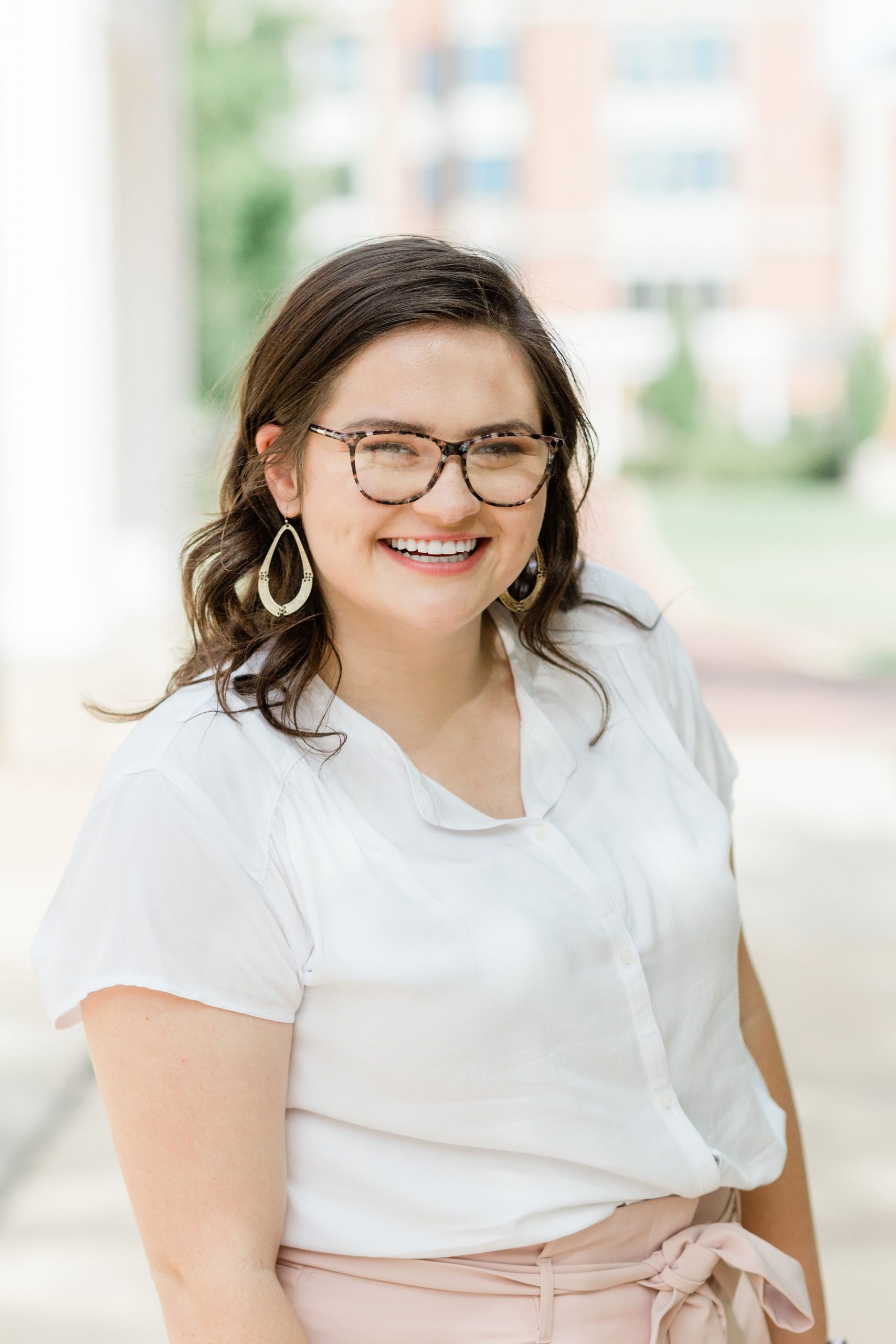 Libby Daggers
DIRECTOR OF NEW STUDENT & FAMILY PROGRAMS
Libby is responsible for overseeing all aspects of the New Student & Family Programs unit while leading and supporting the NSFP team. Most of her work centers around the coordination of New Student Conferences. This includes working with the Office of Admissions, academic colleges, presenters, and campus partners. Libby also coordinates the Parent & Family Advisory Council, and is a liaison to Aggie Moms. She has a bachelor's degree in Psychology from the University of Illinois, a master's degree in College Student Personnel Administration from Illinois State University, and is currently enrolled in the Higher Education Administration doctoral program. Libby is the Region 4 Chair for AHEPPP: Family Engagement in Higher Education. In her free time, she enjoys being active, visiting National Parks, and re-watching her favorite TV shows on Netflix.
Alex Hersperger
COORDINATOR OF FAMILY PROGRAMS
Alex is responsible for the overall coordination of family programs at Texas A&M. Alex coordinates Family Weekend, manages the family portal, and plans the family portions of the New Student Conference, including the NSCs En Español program. Previously, Alex served as the Associate Coordinator for New Student & Family Programs. Alex graduated with a bachelor's degree in Maritime Administration with a minor in Economics from Texas A&M at Galveston and a master's in Higher Education from University of Houston. In her free time, she enjoys playing volleyball, running, and spending time with her family, including her dog Dobby.
Chapman Cooper
ASSISTANT COORDINATOR
Chapman serves as the advisor to the Aggie Parent & Family Ambassadors student organization. Within this role, she helps to coordinate aspects of Family Weekend, Parents of the Year, and communications with families. Chapman holds a bachelor's degree in Criminal Justice from Mississippi College, and a master's in Higher Education Administration from Auburn University. She is a new professional, a foodie, enjoys seeing new places, and loves a good laugh.